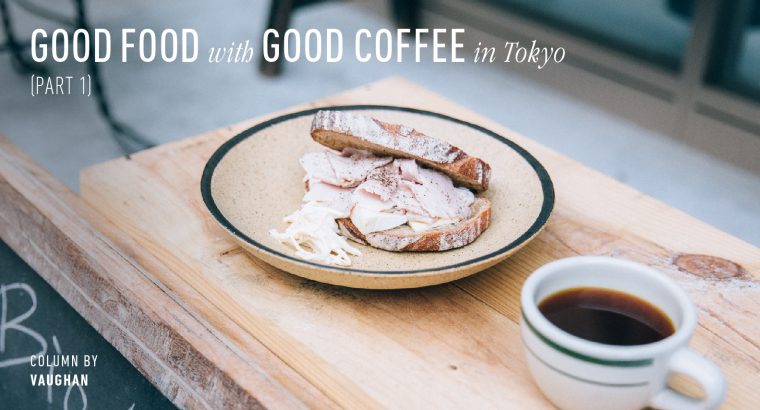 Release Date: Dec 10, 2016
As foodies will testify, there is no shortage of excellent restaurants on this side of the world. But living here over the years, whenever I've asked waiters "Where is your coffee from?" or, "Who roasts your coffee?"; all I usually get is a blank stare (and that's not due to my poor nihongo this time!). It seems that until now, generally speaking, coffee has not been deemed as important as the quality of the food which is served. But we're starting to witness some change, and as anyone who has lived in Tokyo knows; what is the norm today, is not guaranteed to be the norm tomorrow. So, we're starting a little series here at en.goodcoffee.me to shine a spotlight on these establishments that understand the added value of good coffee. And we think that in the near future, you're going to see less and less restaurants with just "COFFEE" on the menu, and more and more waiters who are knowledgeable and passionate about the coffee they're serving. There is no denying that the bean that we love is an integral part of the experience at a restaurant. As the chef-owner of L'Effervescence (featured below) said to me in a matter-of-fact way "Coffee is the taste in the mouth that the customer is left with as they leave – so it's a very important consideration for us."
PATH
Let's start at PATH in Yoyogi Hachiman, which opened last year, but has already become a go-to spot for food lovers. The name "PATH" comes from it sitting on a small street, but it's also supposed to reflect the life path we are all on. It's a casual and creative bistro playing vinyl records with a warm wood / cement interior. It's owned by Taichi Hara (chef) and Yuichi Goto (chef patissier).
We paired the coffee up with the homemade ham and camembert sandwich which is served using freshly home-baked bread. PATH uses a French Press or hand drips your coffee roasted by nearby coffee roasters Little Nap and Fuglen, as well as Single O. You can feel the admiration Goto-san has for the roasters that he is working with.
Shop Information
http://en.goodcoffee.me/coffeeshop/path-bistro/
SALMON & TROUT
Next up is SALMON & TROUT, about a 10-minute walk from Shimokitazawa station. Despite being in his 30s, Chef Kan Morieda has worked at the world renowned Tetsuya's in Sydney as well as at big name restaurants in Tokyo. Dinner will cost you about 10,000 yen for almost a dozen dishes (with drink pairing).
We asked Morieda san to make us Fish and Chips; one of his trademarks. It's made with ayu (sweetfish), which we watch him batter-fry. The taste completely redefines this common take away food. The restaurant uses a nel-drip to serve you Obscura roasted coffee, one of the most respected roasters in Japan. Morieda-san used to be a regular customer there, and says "It's a part of our neighborhood, and it's a part of us".
Shop Infomation
http://en.goodcoffee.me/coffeeshop/salmontrout-restaurant/
L'Effervescence
And finally, we introduce you to the exquisite Michelin 2-star French restaurant L'Effervescence off Koto-dori, which you'll also find on the "The World's 50 Best Restaurants" list. One of the first things I notice is that the dishes look like pieces of art here. And compared to other restaurants, it feels as spacious as an art gallery. It was humbling to meet Japan's rising-star chef/owner Namae-san, who spoke with passion and commitment about the coffee he serves.
Namae-san made the change from green tea to coffee about a year ago, and serves up Fuglen roasted coffee to his guests at the end of the dinner, alongside the dessert. Pictured here with coffee is their Goat milk tiramisu and kyoho grape dessert. It's a combination fit for a king. Namae-san speaks in a very genuine way of the excellent two-way relationship that has been formed with himself and Kenji Kojima of Fuglen Coffee Roasters focused around the beans and the brew.
Shop Information
http://en.goodcoffee.me/coffeeshop/leffervescence-restaurant/
—————————————
Column by Vaughan (@vja)
Photography by Nik van der Giesen (@nvdg81)