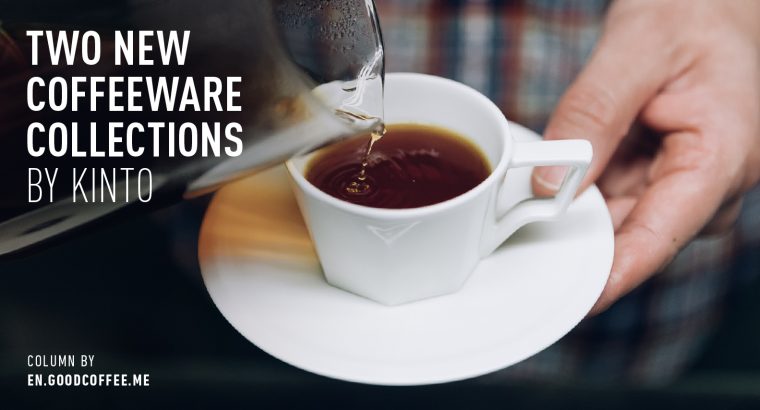 Release Date: Jun 22, 2017
The other week the Good Coffee team was invited to KINTO's showroom to catch a glimpse of their new autumn & winter collection. We got to touch and feel the new items and we were served delicious coffee in them! Here's a little explanation on some of the unique features of the collection. Scroll down to see Ito-san, owner/barista of Goodman Roasters who had come all the way from Taiwan to serve us coffee!
"OCT"
OCT, as in octagon, as it's reflected in the design concept of the items. Made in Tajimi, it's a porcelain collection with clean lines.
The rim of the brewer draws a large curve, creating a unique silhouette. The brewer can be held easily without a handle, and the design makes it easier than usual to place and remove the paper filter.
The handle of the cup and jug look sharp yet is comfortable to hold, and the rim of the cup is thin yet smooth on the mouth when you sip your coffee.
"SCS-S04"
Made of stainless steel casting, the brewer stand has a rough masculine look. It comes with a porcelain brewer with rich glaze texture.
The height of the stand can be adjusted, letting you use it with various vessels from your favourite mug to a tall server to serve your guests.
The design of the stand's ring seems simple, yet the inner side is edged so that the brewer fits stably.
These items are scheduled to be in store in August. Please help keep us up to date with your favorite coffee items by tagging us in your photos (@goodcoffeeme) in your posts of your favourite coffee goods.
————————
Photography by Nik van der Giesen (@nvdg81)